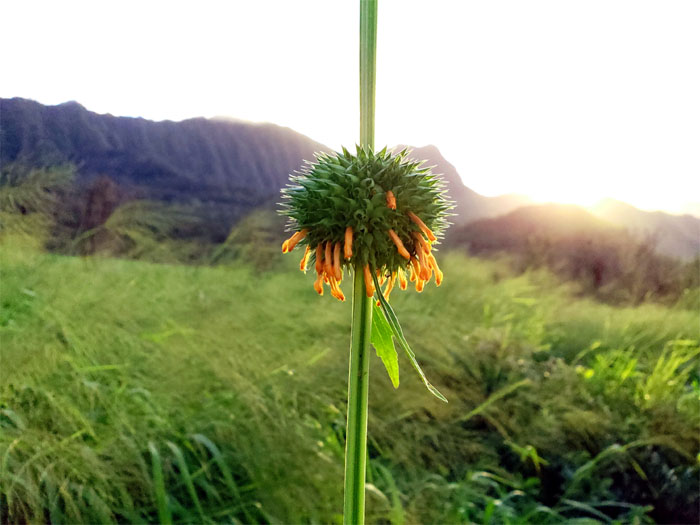 Met up with Analyn, Chris, Cisco, Ferlino, Matt and Shirley on Veteran's Day to hike on the West side. Some of us were still sleepy from last night's Bruno Mars concert. Sleep walking in the mountains it is. Photo by Matt Vidaurri.
Thanks to Jasmin for dropping us off deep in the valley, where we saw C-Rider Falls slicing down the mountain. Photo by Ferlino Carinio.
We left the road after a thankfully short walk and headed into the valley that was bouncing back nicely from the recent brush fires. Photo by Cisco Quintanilla.
Ferlino crossing the fenced irrigation system. Photo by Cisco Quintanilla.
Looking towards the sun rising through the clouds.
Heading deeper into the valley as the sun torched the tips of the mountains. Enjoying the shade while it lasted. Photo by Matt Vidaurri.
The cow skull has apparently grown legs and migrated further up the fence line since my last visit.
Crying wolf in the mountains. Photo by Ferlino Carinio.
Leaving the valley floor behind us as we began our climb up the windy ridge. Photo by Cisco Quintanilla.
Ferlino and Cisco coming up the exposed ridge line that was pocketed with brittle branches and chlorophyll pigmented bushes. Photo by Matt Vidaurri.
Chris going up the ridge line that got progressively steeper and rockier.
Scenic rock overlooking Waianae and Lualualei Valleys. Photo by Matt Vidaurri.
Stepping stones. Photo by Cisco Quintanilla.
Lining up as we approached the tricky crack. Photo by Ferlino Carinio.
Trying to look heroic, perhaps best to stick with the weight loss program.
Group photo left to right: Shirley, Analyn, Matt, Chris, myself, Ferlino and Cisco.
Photoshoot in progress. Photo by Chris Bautista.
Hiking in progress.
It was only a matter of time before we ran into the fence line. Photo by Matt Vidaurri.
We had lots of rocks to climb down …
… and over and under.
Prickly pears for the picking. Watch the thorns. Photo by Matt Vidaurri.
Looking over into Makaha Valley. Photo by Matt Vidaurri.
The Pepsi Challenge is alive and well in the mountains.
Dropping down to the Tiki Rocks.
Tiki, do you love me? Are you riding? Synchronized to music. Live entertainment. Photo by Matt Vidaurri.
Where you guys came from and you seen my dog? That way and nope.
Some people drive themselves up the pole. Photo by Ferlino Carinio.
Rain showers sweeping our planned route back down to the valley.
To ladder or not to ladder. Photo by Cisco Quintanilla.
Indigenous or invasive? Photo by Cisco Quintanilla.
Lack of time and inclement weather pretty much dictated our route down, bottle cap notwithstanding. Photo by Shirley.
Approaching the socked in FAA tracking station.
Group photo by Matt Vidaurri at the highest point on the island.
Leaving the rain soaked summit for fenced ridge lines and clear skies. Never fails.
Sliding our way down into the valley. Photo by Cisco Quintanilla.
Chris heard waterfalls so most of the group followed the stream to find the source of the noise.
Going with the flow.
Color coding the valley. What happens if you're color blind?
Catching the sun going down as we exited the valley and finished our 7.5 mile hike. Mahalo to Jasmin for picking us up. Photo by Shirley.
Post hike meal at Coquito's. We sat outside where it was warm. The conversation was even warmer as the table talk turned to kissing junior and tossing the vegetables. Hey, I only had two hours of sleep!
Note: I have been made aware that some hikers have been using my blog as a hiking guide and getting lost on the trails. Please note that this blog was made to document the hike for the crew(s) that did it. That is why some of my comments will seem to have no relevance or meaning to anybody outside of the crew(s) that hiked that trail. My blog was never meant as a hiking guide, so please do not treat it as such. If you find inspiration and entertainment from these hikes, that is more than enough. If you plan on replicating these hikes, do so in the knowledge that you should do your own research accordingly as trail conditions, access, legalities and so forth are constantly in flux. What was current today is most likely yesterdays news. Please be prepared to accept any risks and responsibilities on your own as you should know your own limitations, experience and abilities before you even set foot on a trail, as even the "simplest" or "easiest" of trails can present potential pitfalls for even the most "experienced" hikers.