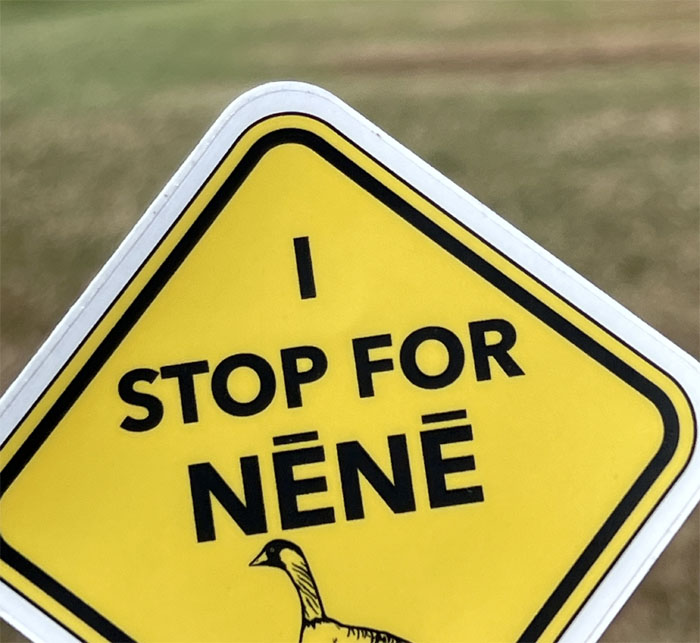 We met up with some mutual friends the second day when we found out they were also on Kauai.
Sunday September 3, 2023
Group photo in front of Tip Top Motel, Cafe, & Bakery that was started back in 1916 by Denjiro Ota, left to right: Ferlino, Val, Aileen, Scott, myself, Cinja, Mateo, Krissy and Alex.
Walking down the road as Krissy was prepared to make a quick getaway if so needed.
Bushwhacking our way through the overgrown trail dominated by Guinea grass.
Cinja crossing Huleia Stream. Slippery when wet.
The water going over the roughly 15′ drop was not of a voluminous flow.
Looking at the falls from across the swimming hole.
Krissy crossing over the falls.
Standing on top of the falls.
Climbing down to get a better vantage point.
Aileen with a more picturesque backdrop.
Ferlino hanging off a tree. No surprise.
Group photo in front of the structure erected in 1925 for a man that was appointed the last Governor of Kauai by Queen Lili'uokalani in 1891 and two years later he helped to overthrow her and the Hawaiian monarchy. With friends like that …
Our next stop, we parked at a dead end street and dropped down to the crescent shaped beach.
The group practicing LNT and just leaving our footsteps.
Group photo at the beach where the rich and famous used to come and play. We were neither.
Mateo doing a handstand at the secluded and scenic beach.
We took a break at the nearby shopping center after being diverted due to a run being held that day. Shrimp and shave ice filled most of our tummies.
Our next stop took us to Shipwreck Beach where we took a group photo on top of the 40′ cliff. No jumpers today.
Aileen looking for the shipwreck that reputedly disappeared back in 1982.
Stepping foot on the Mahaulepu Coastal Trail.
We soon dropped down to explore the sand-dune cliffs.
Standing in one of the erosional "caves."
Alex peeking around the corner. Nothing to see. Move along.
The group making their way out.
Aileen climbing back onto the trail.
Scott traversing over the edge of the trail that is being constantly eroded and shaped by the winds and waves.
Ferlino balancing on the branch. Everybody else just hung from it. Strive to be different. Strive to be Ferlino.
Mount Haupu loomed in front of us.
Looking out at the cluster of spires composed of limestone and sandstone.
Reminds me of the hoodoos of Bryce Canyon in Utah.
Ferlino standing amongst the razor sharp pinnacles.
Walking around a cove on the beach.
Keeping a respectful distance from the Waiopili Heiau.
Looking out towards the sea cliffs that are bordered by the Poipu Bay Golf Course.
We came across a bunch of Nene or Hawaiian goose at the end of the trail. Kauai is home to roughly 2,400 of these rare birds.
Some of us went to get our cars and the rest explored the cave system and also decided to see the imported African spurred tortoises that were brought in to keep the weeds under control.
We spotted some that were using the vegetation as cover from the sun and seemingly eating coconut meat. The group split into their separate ways at the end of the day and we picked up Mari from the airport and had dinner at Bull Shed, a steak restaurant by the water.
Monday September 4, 2023
We woke up on our last day on the Garden Isle and had chicken poop for breakfast before heading out.
Getting our feet wet. No other way around it.
We soon came to a gate that was there to block unauthorized motor entry, a couple ATVs roared up behind us and quickly turned around.
Second stream crossing.
Our last stream crossing and the bridge that served as passage to higher ground in the event of flooding stood before us.
Ferlino was the first to cross the dilapidated plantation foot bridge that had snapped guide wires and missing or questionable planks.
Crossing over the Waimea river as raindrops kept falling on my head.
Don't push me!
We saw a pair of horse riders going back on the trail.
The raindrops soon increased in intensity and size, so Aileen aborted her bridge crossing. A bridge too far.
Going back or so we thought. The rain soon stopped falling. That only meant one thing.
Aileen successfully crossing the bridge as two passing hikers going deeper into the valley looked up and said "No way."
Making it back to our car in one piece.
Group photo at the socked in 4,000′ lookout that was blanketed by clouds.
I think Ferlino used to be a tree in his former life or a primate that used to climb trees.
Climbing up to get a better vantage point than the roadside.
Looking into the vastness and splendor that is the Grand Canyon of the Pacific.
We left Kauai with fun memories and a bag of frozen Kauai shrimp that was bought in the Walmart parking lot. Felt like a bad drug deal. Many thanks to Scott again for his generous hospitality this past weekend and the fun company that made the trip worthwhile. A Hui Hou!
Photos taken by Aileen Agustin, Ferlino Carinio, Mari Saito, Scott Dea, and yours truly. Not necessarily in order.
Note: I have been made aware that some hikers have been using my blog as a hiking guide and getting lost on the trails. Please note that this blog was made to document the hike for the crew(s) that did it. That is why some of my comments will seem to have no relevance or meaning to anybody outside of the crew(s) that hiked that trail. My blog was never meant as a hiking guide, so please do not treat it as such. If you find inspiration and entertainment from these hikes, that is more than enough. If you plan on replicating these hikes, do so in the knowledge that you should do your own research accordingly as trail conditions, access, legalities and so forth are constantly in flux. What was current today is most likely yesterdays news. Please be prepared to accept any risks and responsibilities on your own as you should know your own limitations, experience and abilities before you even set foot on a trail, as even the "simplest" or "easiest" of trails can present potential pitfalls for even the most "experienced" hikers. One should also always let somebody know of your hiking plans in case something doesn't go as planned, better safe than sorry.