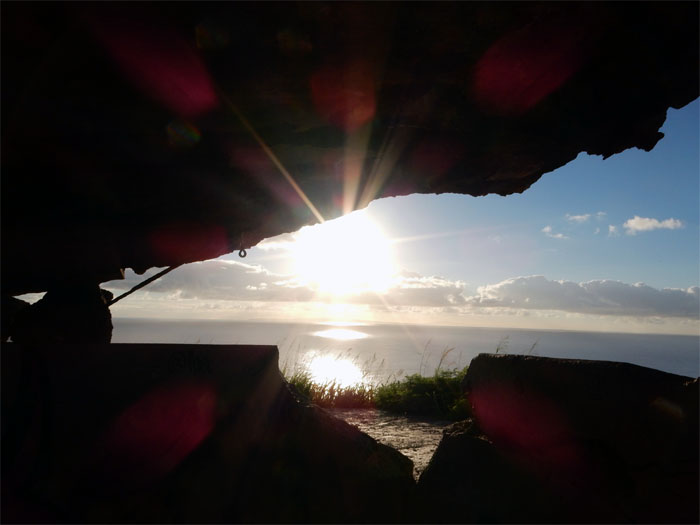 Still stuck on baby hikes. Thanks to my ribs. Parked at the Makapu'u lookout, where Mari started her hike on the lighthouse trail and I started from the lookout. We would meet at the top.
Leaving the lookout behind, as I made my way up near the sea cliffs.
One of many bunkers left over from WW2.
Click here for the larger image.
Approaching the Makapu'u crag, which has about 10 routes going up. Take your pick.
Looking out towards Manana island, a restricted seabird sanctuary.
A complex of three bunkers commands the high ground.
Making my way down to the lookout overlooking the lighthouse.
Skirted around the lookout to start my climb down to the lighthouse. Good samaritans have cut off most of the love locks that were placed on the lookout fence. Two that missed the bolt cutters.
The fun way going to the lighthouse.
The easternmost point on the island. This point is actually the end of the Eastern Ko'olaus.
Property of the US Coast Guard.
The other trail to get to the lighthouse.
A drone was lazily buzzing overhead as I climbed back up.
That's what a mother was telling her kid when they spotted me coming back up the ridge.
Mari and myself at the lookout.
No humpback whales spotted.
Click here for the larger image.
The long boring road back down.
The short and sweet morning hike around the Makapu'u Point area covered 2.55 miles. Post hike meal at Sweet E Café. My wife loves their stuffed French toast. Just don't love the long wait.