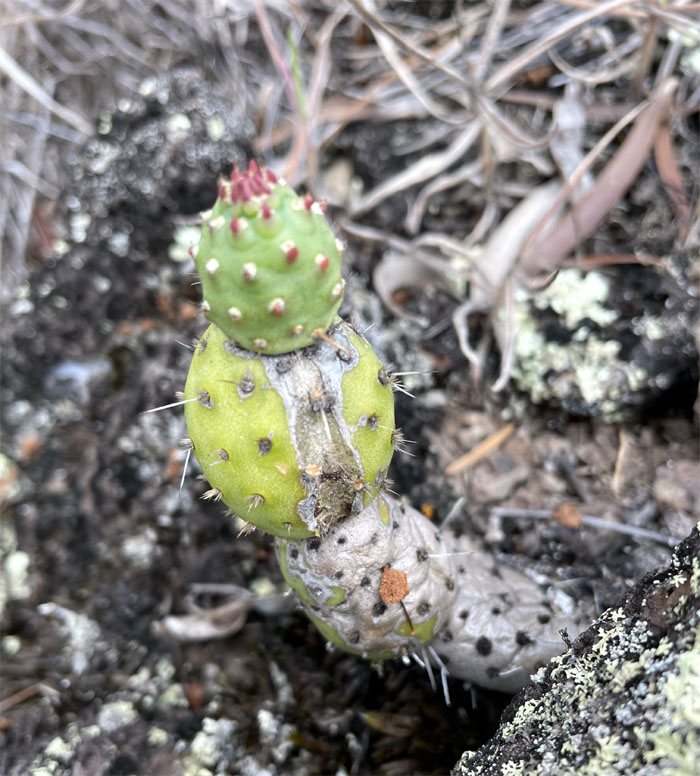 We paid a visit to Nature's climbing gym on the West side today. Outdoors. Free. Can't beat it.
Thanks to Leander for dropping Marilyn, Quan and myself off in the valley of broken glass, stripped cars and running dogs.
We pounded the pavement for a thankfully short time before hitting the trail punctuated with ponds of taro and patches of the pungent bitter melon leaves.
Pushing up the short and steep firebreak trail.
Standing at the foot of the spur ridge overlooking the coastal valleys. Photo by Marilyn Bermudez.
Making our way up the rock encrusted ridge smothered with dry grass and stunted trees.
Climbing and contouring our way up. Photo by Quan Haberstroh.
The breezy conditions made the stepping stones an exercise of balance and keeping ones center of gravity low.
Start from the bottom …
… and end up at the top. Photo by Quan Haberstroh.
Which way to go? Photo by Quan Haberstroh.
Climbing our way to the top. Almost there!
Are we climbing that? Photo by Marilyn Bermudez.
Circumventing the crack.
Group photo at the overgrown summit.
Gateway to more climbing and views.
Did I say more climbing?
Narrow ridge ahead. Keep your hands inside at all times during the ride. Photo by Quan Haberstroh.
Looking back as Quan and Marilyn made their way over the narrow ridge with steep drop offs.
It was just a matter of time before we hit the fence line.
Climbing, crawling and scooting their way over the jumbled rocks.
Where's the flag? Photo by Marilyn Bermudez.
Contouring around the narrow ledge.
Threading our way carefully through the cacti plants. Photo by Quan Haberstroh.
Group photo at the unclaimed peak.
Printer cables have many uses, especially in the mountains. Photo by Marilyn Bermudez.
Not to be confused with Kiki and a certain rapper.
Multiple crossing overs as we followed the fence line to the terminus.
Leaving the ridge as we headed down into the valley.
The girls hanging out on the trail.
Speak softly and carry a pig poker. Just in case. Photo by Marilyn Bermudez.
Our climbing hike covered a little over five miles with good company. Thanks to Leander for picking us up again. Post hike meal at Outback where not all steakhouse franchises are the same. No clam chowder.
Note: I have been made aware that some hikers have been using my blog as a hiking guide and getting lost on the trails. Please note that this blog was made to document the hike for the crew(s) that did it. That is why some of my comments will seem to have no relevance or meaning to anybody outside of the crew(s) that hiked that trail. My blog was never meant as a hiking guide, so please do not treat it as such. If you find inspiration and entertainment from these hikes, that is more than enough. If you plan on replicating these hikes, do so in the knowledge that you should do your own research accordingly as trail conditions, access, legalities and so forth are constantly in flux. What was current today is most likely yesterdays news. Please be prepared to accept any risks and responsibilities on your own as you should know your own limitations, experience and abilities before you even set foot on a trail, as even the "simplest" or "easiest" of trails can present potential pitfalls for even the most "experienced" hikers.